Stephanie Lieber
she/her
Executive Director
Rick Garmon
he/him
Director of Programs
Jackie Herigodt
she/her
Director of Partnerships & Engagement
Josh Kaufmann
he/ him
Senior Operations Director
Dave Louthan
he/ him
Senior Development Manager & Team Imerman Angels Director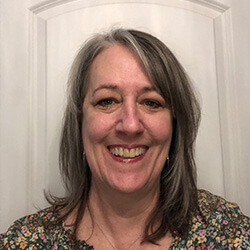 Stacia Whitmore
she/her
Director of Development
Vanessa Broadway
she/her
Cancer Support Specialist – Program Team Lead
Christine Jonel
she/her
Cancer Support Specialist
Eli Reyes Chea
she/her
Bilingual Cancer Support Specialist
Norman Romero
he/him
Cancer Support Specialist
At 26 years old, living in Michigan, Jonny Imerman was diagnosed with testicular cancer. As he began his fight against the disease, love and support poured in from friends and family. But what was missing was the understanding and insight of someone who had been there before.
In the name of sharing his experience to help others, Imerman Angels was born. Jonny worked to create a community based in empathy and connection, free and available to anyone whose life had been affected by cancer, so no one faces cancer alone.
John May co-founded Imerman Angels with Jonny Imerman and formerly served as the Chairman of the Board. Inspired to make sure no one faces cancer alone, John's primary role is supporting Imerman Angel's strategic plan while making sure our program and operation support our mission on a daily basis.
Dr. Caralynn Nowinski Collens
Chair
Jonny Imerman
Co-Founder & Chief Mission Officer
Christiana Shoushtari, MD, MPH
The Imerman Angels Professionals Board is a collection of passionate professionals that through volunteering want to make a difference in the lives of cancer fighters, survivors, previvors and caregivers. Professional Board members have the opportunity to grow awareness for the mission, provide vision and support for Imerman Angels events, recruit participants for Team Imerman Angels and raise critical dollars to ensure that no one faces cancer alone.
Eric Atkinson  •  Chance Badertscher  •   Jaclyn Barreto  •  Natalie Barzyk  •  Robert Bean  •  Steven Donnewald  •  Omar Gonzalez •  Alex Goodman  •  Rishi Gupta  •  Adam Kriticos  •  Liz Ladewig  •  Casey Lipton  •  Anna Lundberg   •  Emily Lundberg  •  Allison Mecher  •  Veronica Navarro  •  Samantha Sadoff  •  Chris Schaeffer  •  Katie Self   •  Claire Skowron  •  Hayley Tenhoopen  •   Tory Tesdal  •  Jackie Thunberg  •  Abby Williams