Your One-on-One Cancer Support Community
We provide free, personalized one-on-one cancer support for cancer fighters, survivors, previvors and caregivers.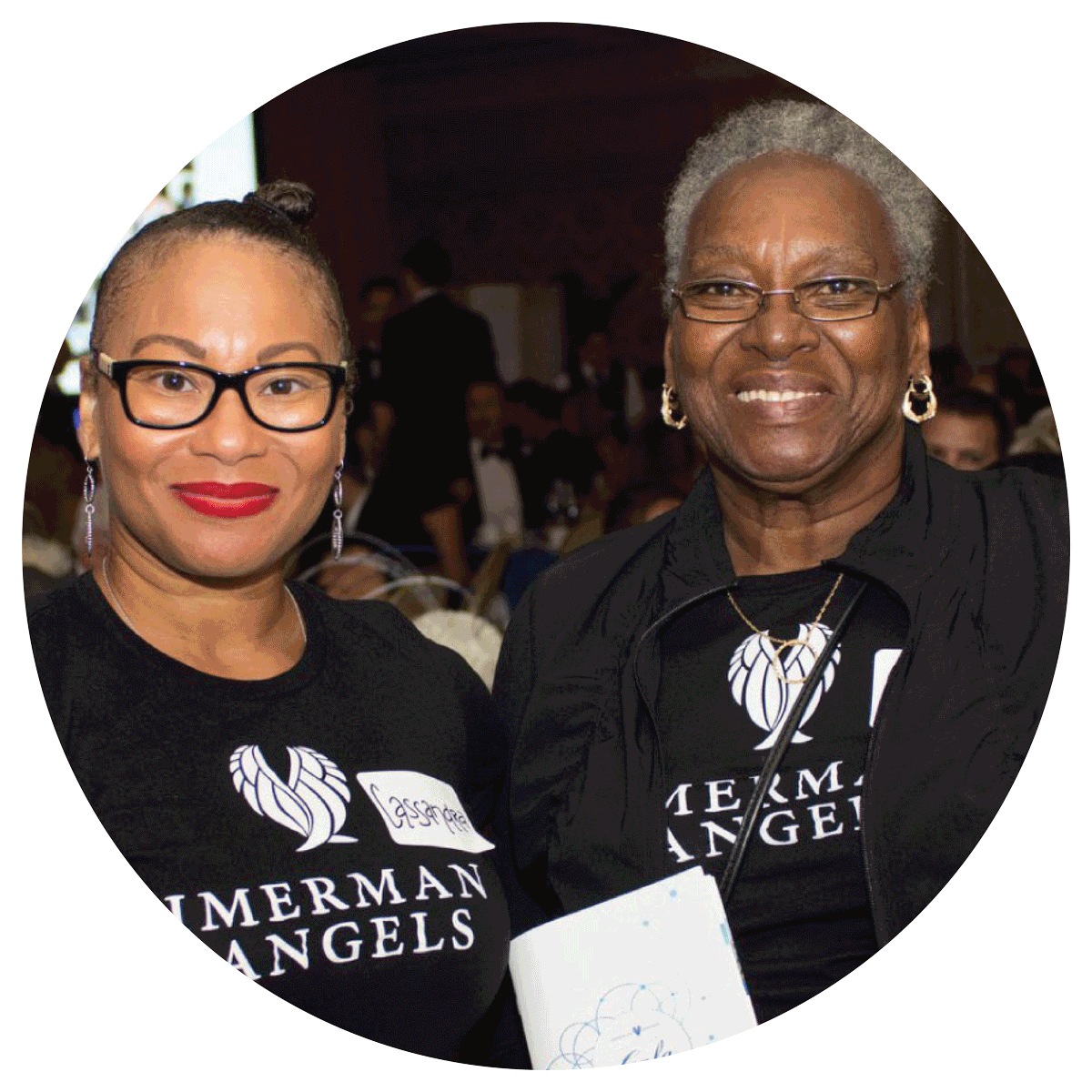 We're not a cancer organization.

We're
a people organization.
Our mission is to provide comfort and understanding for all cancer fighters, survivors, previvors and caregivers through a personalized, peer-to-peer mentorship program with someone who has been there. For people facing the shock, fear and uncertainties of cancer, Imerman Angels provide a nurturing space to ask questions, laugh, cry and share. Our services are free to anyone seeking support, connection and community.
Imerman Angels has the right to refuse matching services to people who exhibit and/or communicate racist, sexist, homophobic, xenophobic, and other discriminatory behavior.  While we intend to serve all who need cancer support, those that don't reflect our values of inclusivity and empathy will not be a good fit in our community. 
Worldwide support,
one community
FREE
personalized cancer support
TERMS & CONDITIONS
1. You should assume that all materials, designs, text and image (collectively, the "Materials") contained in the Site are either the copyrighted property of Imerman Angels, unless otherwise noted, or are the copyrighted property of third parties. Imerman Angels neither warrants nor represents that your use of Materials displayed on the Site will not infringe rights of third parties not owned by or affiliated with Imerman Angels.
2. Unauthorized use of the Materials is strictly prohibited and is a violation of the rights of Imerman Angels and/or third parties, including without limitation, under copyright laws, trademark laws, the laws of privacy and publicity.
3. While Imerman Angels uses reasonable efforts to include accurate and up to date information in the Site, Imerman Angels makes no warranties or representations as to the accuracy, correctness, reliability or otherwise with respect to such information, and assumes no liability or responsibility for any omissions or errors (including without limitation typographical errors and technical errors) in the content of the Site.
4. Use of and browsing in the Site is done at user's own risk. Neither Imerman Angels nor any other party involved in creating, producing, or delivering the Site shall be liable for any direct, incidental, consequential, indirect, or punitive damages arising out of your access to, or use of, or browsing the Site, or downloading of any materials, data, text images, video, or audio from the Site, including without limitation damage to, or viruses that may infect, your computer equipment or other property as a result thereof. Without limiting the foregoing, everything on the Site is provided to you "AS IS" WITHOUT WARRANTY OF ANY KIND, EITHER EXPRESSED OR IMPLIED, INCLUDING, BUT NOT LIMITED TO, THE IMPLIED WARRANTIES OF MERCHANTABILITY, FITNESS FOR A PARTICULAR PURPOSE, OR NON-INFRINGEMENT. Please note that some jurisdictions may not allow the exclusion of implied warranties, so some of the above exclusions may not apply to you. Check your local laws for any restrictions or limitations regarding the exclusion of implied warranties.
5. The Trademarks displayed on the Site are registered and unregistered Trademarks of Imerman Angels. Nothing contained on the Site should be construed as granting, by implication, estoppel, or otherwise, any license or right to use any Trademark displayed on the Site, or any license or right to use any other trademark owned by any other third party. In the event that you misuse any Trademark in violation of these Terms and Conditions, Imerman Angels will aggressively enforce its intellectual property rights to the fullest extent of the law, including the seeking of criminal prosecution.
6. This Site may link to other sites not maintained by or related to Imerman Angels. Such hyperlinks are provided as a service to users and are not sponsored by, endorsed or otherwise affiliated with this Site or with the products and services of Imerman Angels. Imerman Angels has not reviewed all of the sites linked to the Site and is not responsible for the content of any off-site pages or links to any other sites. Viewing all other sites is at your own risk.
7. Imerman Angels maintains and operates this Site from its offices in the state of Illinois, United States. These Terms and Conditions are governed and interpreted under the laws of the state of Illinois, United States of America. If any portion of these terms and conditions is deemed unlawful, void or unenforceable, then that part shall be deemed severable and will not effect the validity and enforceability of any remaining provisions.
8. These Terms and Conditions set forth the entire understanding and agreement between you and Imerman Angels with respect to the Site. You acknowledge that any other agreements between you and Imerman Angels with respect to the Site are superseded and of no force or effect.
Real people, real connections, honest conversations.
Learn what you can do to make a difference.